Streamline your wholesale with the world's best distribution ERP software
Implemented with
Trusted by Companies Worldwide
Know where your business is
Compatible with any device, ERPNext is the user-friendly, flexible distribution ERP software. Fully integrated with inventory, it helps you manage your whole business with real-time control over stocks and accounting.

Track every item or batch in your inventory with the Serial Number and Batch Tracking features. This way, you can either always keep track of the movement of the items or have better control over the expiration of each batch. Check stock levels, manage inter-warehouse transfers, and generate reports for specific warehouses within seconds. It's warehouse inventory management, at your fingertips.
Stock
ERPNext uses integrated inventory to give a real-time view of product availability and help you manage stock levels (across locations and warehouses), stock transfers, and more. Batched or serialized items — take your pick. With ERPNext, you can record the items you receive as batches, along with their manufacture and expiration dates.
Multi-store management
Register new branches of your company with a few clicks, and start transacting right away! You can configure dimensions for each branch and analyze expenses, stock movements, profits, and losses to derive overall profitability of your distribution business. Get real-time shipping rates and in-transit details of major shipping carriers.
Item variants
Distributors have to manage thousands of product permutations in different colors, finishes, shapes and lengths. In ERPNext, the primary item is stored as an item template, and each of the variations is stored as an item variant.
Promotional schemes
Introduced for large-scale retailers and distributors, managing discounts or margins based on rate or amount was never easier. With promotional schemes, you can manage item discounts for different parties or conditions. Promotional schemes will automatically change the applicable pricing rules.
Automate stock replenishment
To prevent stockouts, track an item's reorder level. When the stock level goes below the reorder level, ERPNext will automatically create a material request. This helps you replenish inventory at exactly the right time and reduce chances of stock exhaustion. Notification emails will be sent to the stock and purchase managers so they can process the goods' procurement and avoid the risk of stockouts.
Multi-channel sales
Be it Shopify, WooCommerce or Amazon MWS, it's easily to integrate ERPNext's items, customers, and sales orders with third-party sales apps. It just takes a 4-click configuration to make sales smoother and your life easier.
Multi-currency accounting
Managing transactions in different currencies is simple with our distribution software. Send invoices and add expenses in any currency, and let the system convert them to your base currency. You can even see financial transactions and reports in multiple currencies.
Billing and pricing
Invoice your customers and chase receivable payments with payment requests and email/SMS notifications. Process transactions faster with custom print format templates (using HTML or Jinja templating) and one-time configuration.
Credits & receivables
Manage your customers better and create loyalty programs and pricing schemes for your business in minutes. Maintain credit limits, view receivables and total billing, and analyze average customer revenue with out-of-the-box reports.

Keep the money coming in from within this distribution ERP software itself! Send estimates, convert them to invoices, and get paid online on time. Show off full sales transparency through the customer portal.
On-the-fly customizations
Create your own distribution software. Map your most important data by adding custom fields in your forms. Customize form behavior by auto-fetching values, hide fields based on user roles, and create custom print formats — all without a single line of code.
Multilingual Distribution ERP Software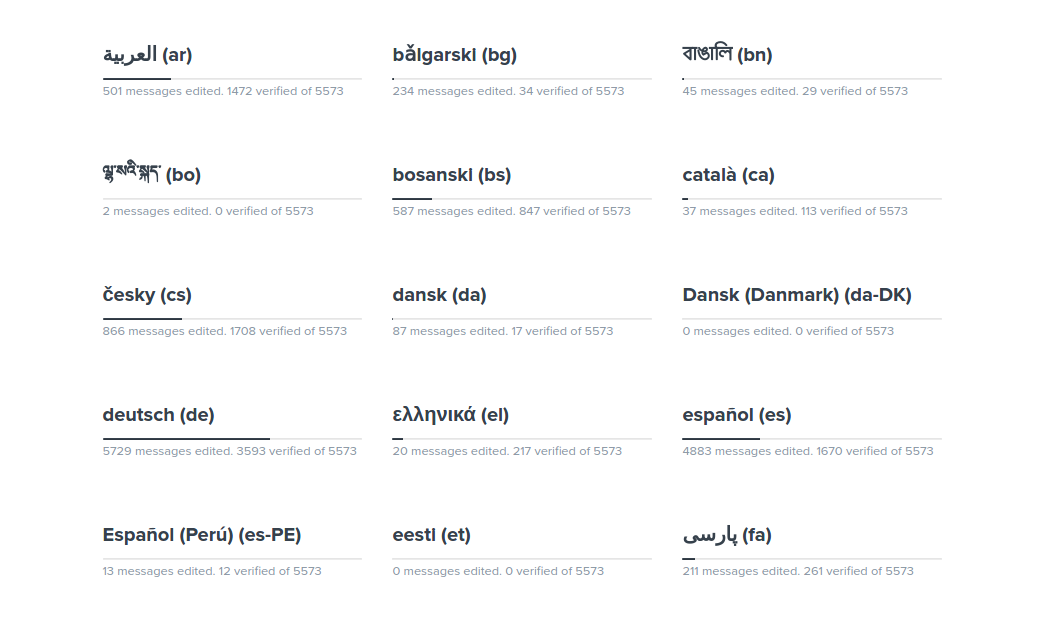 Distribution Solutions Across Multiple Industries
ERP For Supermarkets
From managing item pricing and stock levels to supply chain and billing customers, everything is in one place with ERPNext.
Warehouse Management System
Choose which units go into fulfilling orders, and manage the quality and accounts of your warehouses, all out of the box.
Inventory Management System
Easily track inventory and fulfill your orders on time without worrying about replenishment.
FMCG Distribution Software
Take control of your FMCG distribution while ERPNext helps handle replenishment.
Wholesale Distribution Software
ERPNext for wholesale distribution has all the features you need to handle invoices and set prices.
Supply Chain Management Software
End-to-end supply chain management from procurement to transactions to logistics — link all points of a supply chain network with ERPNext.
Logistics Management Software
Confidently manage mass logistics operations with accurate data so you can allocate proper resources and run your logistics business smoothly.
Procurement Software
Take control over your procurement, buy intelligently, and fill your stores perfectly.